Have a bunch of
fun

.

Learn

a little something.

Haven't heard of us? Let's start from the beginning. Here is who we are and what we do best. Here is why yourself and your kids will want to scream at the top of your lungs : I LIKE MY DAY CAMP!
For more than 25 years, we have been polishing our way of doing things to offer children magical summers and unforgettable memories!
Our camps entice more than 20,000 children each summer.
Discover our story
Specialized activities every day
With over 25 specialties to choose from, kids have a wide range of choices for a fun-filled, personalized summer. Whether they prefer sports, cooking or the arts, whether they're fascinated by robotics or intrigued by science, our specialty camps are nothing short of perfect for having fun while learning.
In our camps, specialty is king! Each day more than half of the time is devoted to activities and projects related to the chosen discipline. And by relying on a meticulous planning process, we leave nothing out to ensure an unparalleled quality of animation.
Browse our specialized camps
Little extras
A $25 discount for multiple weeks

For each additional week, from the 3rd week of registration for the same child.

Payment by installments
Fieldworker helping with group management
Warm meal service available (because you deserve a lunch break!)
The official summer song (that your child will sing over and over again!)
The official summer t-shirt, available for purchase at the front desk (once signed by the counsellors, it will be worth its weight in gold!)
The Fan Club Zone for camp lovers

Access to exclusive information about the camp counsellors, photos and videos and surprises!

Weekly newsletter

Sent on Thursdays before each registration week.

Behavioral follow-up note sent every week
On site display of the activities scheduled for each group
A hiring policy which favors college and university students
A "Vert de plaisir" policy, encouraging sustainable development principles and actions
Model counsellors
Our counsellors are silly enough to have a blast with your kids, but mature enough to ensure safe supervision in an environment where respect is key. They have advanced skills in their own precise speciality, as they study to become teachers, scientists or computer techs; as they are glorious athletes, future actors or artists!
They evidently have enough energy to never rest the slightest (which is good when surrounded by children also as energetic).
In addition to this, we offer them great support and a fabulous working environment (and a lot of little kindnesses).
As a result, they truly love their job and are therefore better at it (and the kids get all the benefits!)
So you can have peace of mind
We know that you entrust us with what is most precious to you, your kids. That is why we put safety first, and training, close second.
Complete training for our counsellors, recurring every year
First aid training for all employees
Training on anaphylactic shocks and how to administer epinephrine

Épipen®, Allerject®, etc.

Medication management policy
Incident management and communication with the parents policy
Anti-bullying intervention policy
No nut and peanut policy
Control of parents or guardians authorized to leave with the kids
Emergency plans for safety measures
Extreme heat action plan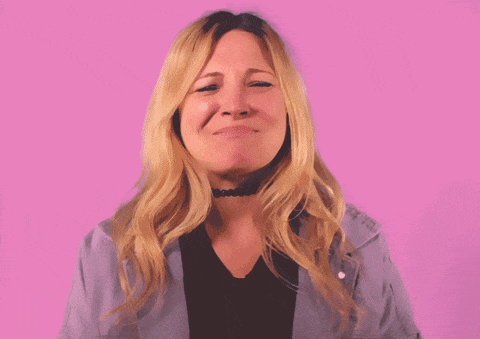 Please, do not insist
We cannot accept registrations for parents.
We are truly sorry, only your kids have the chance to spend a crazily fun summer with us!
Register your child